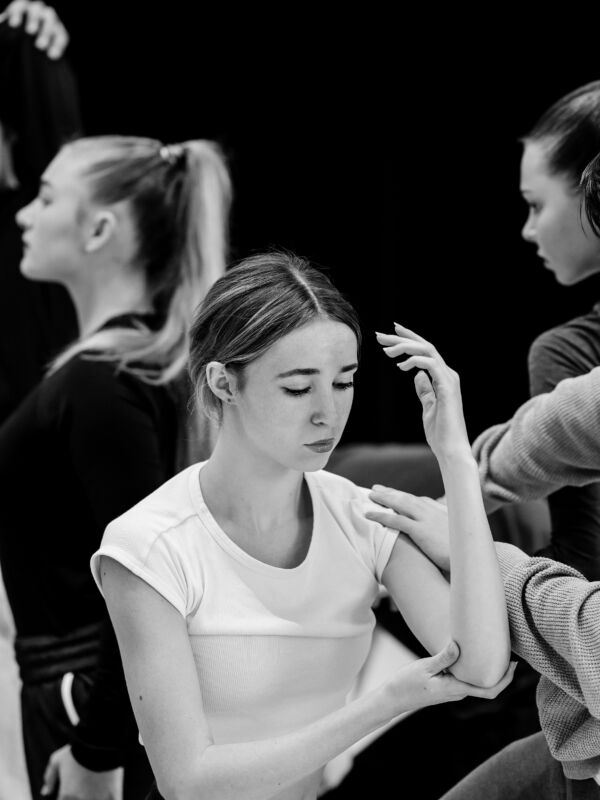 This year the Young Talent Project, a unique collaboration between Royal Conservatoire Dance (RC) and Nederlands Dans Theater (NDT), had its tenth edition.
Young Talent Project is a twofold talent development project. On one hand, the project gives the young dance students the chance to come into contact with NDT's working methods and to develop their talent as versatile dancers. On the other hand, the project offers the opportunity for current and former NDT dancers to gain experience as teachers, rehearsers or choreographers within a professional dance school.
Young Talent Project goes beyond just learning NDT repertoire; for three months, students are taken through the process of creating choreography at NDT every day.
In this story, you can read and see more about the role of current and former NDT dancers in this project.
– All photos by Sacha Grootjans