The project Uitblinkers! is created especially for young talents aged 7-12 aged. It is comprised of a series of Saturday mornings at NDT in which children get offered the opportunity to discover and develop their talents.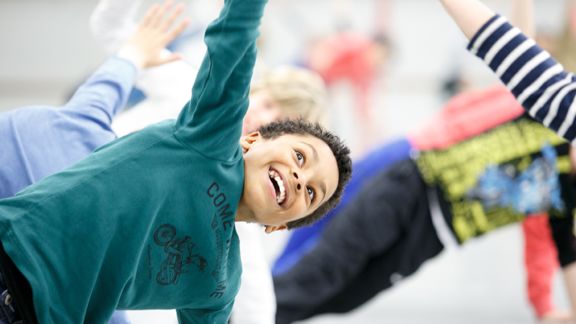 During the NDT Kids Day children of diverse ages are welcome in the studios of NDT to get in touch with modern dance. At NDT Kids Day you can join in a day full of activities with your siblings, cousins and friends. Keep an eye on our website for the next NDT Kids Day!
Contact
If you have any questions or remarks, you can contact us by calling +31 70 88 00 144 (during office hours) or send an email to talent.educatie@ndt.nl.
"

Thank you so much for the fantastic extended morning you organized for the children. My daughter enjoyed it and we loved seeing the performance by all children, including light, decor and great outfits!

"

mother

about Kids Day 2019